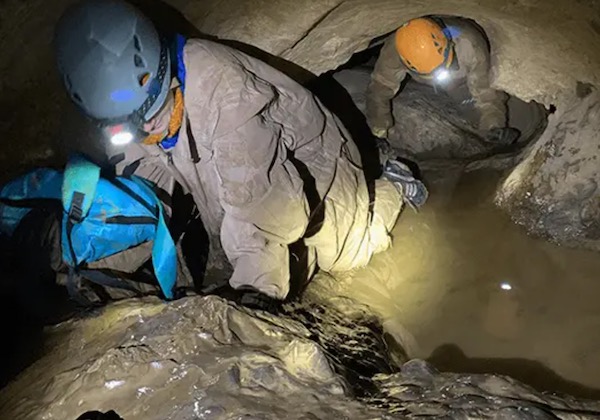 When: September 23–25, 2022
Where: We will camp at the Scout only campground on the sacred Antietam Battlefield. In 2 groups (one Sat AM and one Sat PM) we will have a 3+ hour caving adventure near Martinsburg WV, about 20m from our campsite.
Organizer and Contact Info: Caroline Holt walsh2holt@gmail.com or 202-468-6104
Cost / Payment: $110 per person or $25 just to camp and hang out
Travel Details: Meet at the church parking lot on Friday at 4:45. Will return on Sunday at the Lorcom side of the church around 12pm.
Meal Info:
Friday: Bag lunch in the car while traveling
Saturday & Sunday: Grubmaster will provide Breakfast, lunch and dinner and Sunday continental breakfast
Equipment Required:
Bag Dinner for the road
$20 for your grubmaster for meals ($25 for adults)
Swim wear / clothes that can get wet.
Water-resistant Headlamp with fresh batteries
Bring a light rain jacket
Bring a towel
The water/caves can be cold, so bring clothes to warm up in.
Wear CLOSED-TOE shoes that can get wet (no Crocs or flip flops!)
It is very important that participants have these items in order to ensure a safeand comfortable day for everyone!
ALSO BRING:
Signed liability waiver
Fresh batteries that fit your headlamp to keep in your pocket in case your supposedly fresh batteries die
Large trash bag for muddy clothes
Water, Food ,Snacks to be kept in the car
Wool or synthetic socks
Sturdy, close-toed shoes or boots
Long pants and long-sleeved shirt
Rain gear if there is rain in the forecast
Small pack for your belongings
COMPLETE change of clothes, including shoes, socks and underwear!
Suggested Clothing: The cave is wet and very muddy. It is around 50 to 55 degrees year round. Please bring clothes and shoes you don't mind getting dirty. Polypropylene or other non-cotton long underwear, wool socks, boots with good traction and ankle support, an insulating layer such as wool or fleece, a shell layer (water resistant), hat or bandana. Wool socks are VERY important! They will keep your feet warm when wet, and this will significantly improve your experience.
Please note that unless there is lightning, inclement weather will NOT discontinue activities—please come prepared!
Other: Bring money for snacks and souvenirs. The campsite sells snacks and the Scouts often like a treat (e.g., an ice cream bar).
Relevant Links: Campsite and Caving
Permission Slips:
For Scouts, please fill out two forms with the links below: the standard BSA form + GO-Adventures waiver form. For adults, complete the GO-Adventures waiver form.
Sign-Up Instructions: First Name and Last Initial only. No last names please.
Click here or the green button at top of page to sign up
Click here or the green button at top of page to see who's coming

PAYMENT: