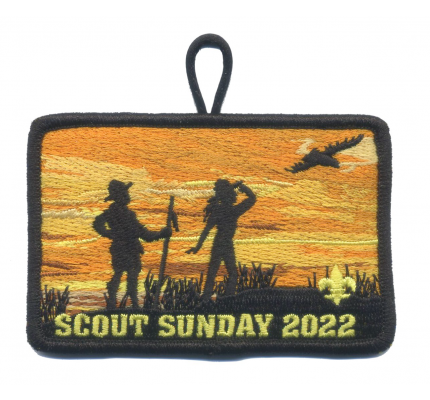 "A Scout is Reverant" (Boy Scout Law)
Hello Troop 149 Scouts and Parents:
Just want to make sure you have Sunday, March 13, on your calendars. This is the time of year we thank the congregation of Cherrydale United Methodist Church for their support of our Troop.
Troop 149 and Pack 149 would not exist without the support and sponsorship of Cherrydale UMC, our chartering organization. Scout Sunday is celebrated in the first quarter of each year but was cancelled in 2021 because of the pandemic. This service allows us to say "thank you" to the members of the church and to share the experience of Scouting with the congregation. ALL Scouts are expected to participate. Scout Sunday is about respect for and thanks to our sponsoring organization, not the religion you follow.
We ask Scouts and their families to arrive at 10:30 to help hand out programs and prepare for the Scout flag ceremony which starts the service.
We need Scouts to volunteer for the following jobs:
Ushers to hand out programs
Flag ceremony (all Scouts)
Children's time (a Scout discusses the beneficial aspects of Scouting in our lives)
Old Testament lesson reading
Gospel (New Testament) reading
Boy Scout Law (all Scouts)
Scouts wear Class A uniforms.
SCHEDULE:
10:30 am — All other Scouts assemble to greet churchgoers
11:00 am — Church service starts for Scout Sunday
In previous years, Scout Sunday has been linked to Rise Against Hunger, a meal packaging event. It is a fun event and a great service experience for our Scouts. This year the 2 events are not linked. The church will be sponsoring this event later in the year. Information about the Rise Against Hunger organization and meal packaging events can be found at http://www.riseagainsthunger.org/
Sign Up:
Click here to sign up
Click here to see who's coming

All the best,
Jacqueline Laurin Olshaker
jlaurin114@gmail.com